How Baldwin's Seeds for the Future Act would benefit Wisconsin farmers
Wisconsin State Farmer
WASHINGTON, D.C. – U.S. Senator Tammy Baldwin, a member of the Senate Appropriations Subcommittee on Agriculture, introduced legislation to invest in public research to develop seed varieties that are tailored to regional growing conditions and consumer demand.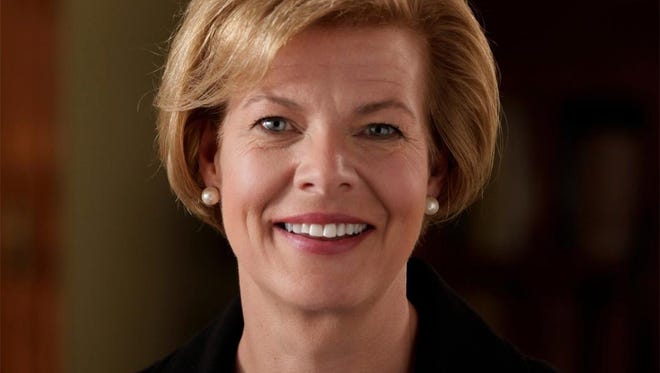 "Wisconsin's agriculture sector is a strong driver of our state's economy. Our rural communities thrive when our farmers are competitive. That's why we must invest in agriculture research, so farmers have tools that work for them and their operation," said Senator Baldwin.
The Seeds for the Future Act promotes the development of ready-to-use, regionally-adapted seed varieties and cultivars that meet the needs farmers face in their regions and unique growing conditions. This would give farmers more tools to confront drought, varying growing conditions and to have plant varieties better suited to their area. When farmers have varieties developed for their region, they see substantial benefits in hardiness and yields.
"This legislation will prioritize the development of new crop varieties that farmers can use to improve yields, try out a new crop and develop new markets. Farmers are always innovating, and this reform will make sure research is working for them," Baldwin said in a news release.   
The Seeds for the Future Act ensures that the USDA invests at least $50 million into the development of new seed varieties at public research universities like the University of Wisconsin—Madison and promotes efficient use of grants by developing a strategy for public seed variety research. 
Over the past 20 years, universities across the country have eliminated their public plant breeding programs, causing a shortage of cultivars and therefore a lack of seeds tailored to unique regional conditions. Lack of access to regionally adapted seeds makes our domestic agricultural sector vulnerable to disruption and threatens farmers' domestic and international competitiveness.
Kanika Gandhi, Policy Specialist at the National Sustainable Agriculture Coalition said public breeding programs are a cornerstone of a strong family farm economy.
"Without the ongoing development of new seed varietals that allow farmers to meet the ever-changing demands of weather, crop diseases, and invasive species, American farmers would be unable to stay viable in an increasingly challenging industry," Gandhi said.
Steve Etka, policy director for the National Organic Coalition said organic and conventional farmers alike will benefit greatly from having access to seeds that are adapted to their regional conditions.
"This legislation will increase the resiliency and competitiveness of American farms by providing farmers with access to seeds that are adapted to their specific soil, pest, and disease challenges," Etka said.
The decline in public cultivar development in recent years is making the U.S. food system more vulnerable, said Kiki Hubbard, director of Advocacy & Communications for the Organic Seed Alliance.
"We need more genetic diversity, not less, to address future food and fiber needs and to combat challenges related to our changing climate and increased disease and pest pressures," Hubbard said.
The legislation is supported by 41 organizations including the National Farmers Union, National Organic Coalition, National Sustainable Agriculture Coalition, the Organic Seed Alliance, the Midwest Organic Sustainable Education Service (MOSES) and the Michael Fields Agriculture Institute.
More information about the Seeds for the Future Act and the full list of supporting organizations is available at https://bit.ly/2KQmyPw.