Livestock groups highlight misuse of environmental laws
Wisconsin State Farmer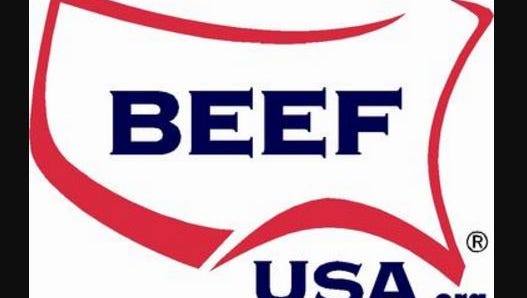 WASHINGTON - Cattle and sheep producers on July 24 warned Congress that environmental laws are increasingly being misused by fringe activist groups and pose a growing threat to grazing on federal lands.
Their testimony came at a hearing held by the House Oversight and Government Reform Subcommittee on the Interior, Energy, and Environment today held a hearing titled Preserving Opportunities for Grazing on Federal Land. This hearing comes in response to mounting challenges faced by ranchers who graze livestock on federal land and the opportunities for productive range management practices.
The testimonies of Dave Eliason, a fourth-generation Utah cattle producer testifying on behalf of the National Cattlemen's Beef Association and Public Lands Council, and John Helle, a third-generation sheep and wool producer from Montana testifying on behalf of the American Sheep Industry Association, pointed out that litigation through the National Environmental Policy Act (NEPA) and the Equal Access to Justice Act (EAJA) has become an unavoidable obstacle for ranchers seeking to put conservation benefits on the ground.
For the sheep industry, a major example has been the loss of grazing over conflicts with agenda-driven activists. Helle has personally been impacted as pathogen transmission concerns without scientific basis have been used to enforce separation between domestic and bighorn sheep on the Gravely Mountain range of Southwest Montana.
"Our reward for working cooperatively with our state fish and game agency to introduce bighorn sheep was to be subject to what is now going on three years of costly federal litigation," Helle said. "And, if we are to ultimately lose the litigation, we are subject to losing our ability to graze the lands we have grazed for multiple generations. I cannot imagine this scenario is what Congress envisioned when it passed the National Environmental Policy Act."
Another issue impacting farmers and ranchers across the entire United States is the Endangered Species Act (ESA), a law Eliason said has been used as a weapon by extreme environmental groups.
"This litigation-driven focus on listings has derailed true species conservation efforts and rendered the current ESA largely dysfunctional," Eliason, President of the PLC, said. "While well-intended when first passed over forty years ago, the ESA has evolved into the favorite weapon of these habitual litigants."
These litigants include the Center for Biological Diversity, Defenders of Wildlife, and WildEarth Guardians, which are responsible for 46 percent of active petitions under the ESA. Eliason cites the gray wolf as an a species these groups have used to target the livestock community.
"Despite following the process, doing their homework, and going through the full delisting process, FWS was immediately litigated on their final rule. That litigation ultimately resulted in the rule being overturned," Eliason said. "As a result, the gray wolf remains listed to this day despite exploding populations and increasing predation issues. That's not science, it's a hijacking."
The American Sheep Industry, National Cattlemen's Beef Association, and Public Lands Council recognize the unique roles the livestock industry plays in federal land management and continues to advocate for greater flexibility to manage for conditions on the ground.