Two killed in four-vehicle collision in La Crosse County
Wisconsin State Farmer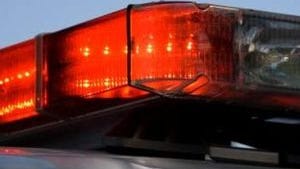 HOLMEN - Two people have died in a crash involving three vehicles and a milk truck.
The La Crosse County Sheriff's Office says the crash happened Saturday afternoon, Sept. 8, on Highway 53 north of Holmen. A large milk truck traveling north on Highway 53 was struck by a vehicle which caused two additional vehicles to crash.
The two people, Guo Song Lu, 72, of Holmen, and Julie Macomber, 70, of Augusta, died in the crash at the intersection of Highway 53 and Sylvester Road shortly before 3 p.m.
According to WXOW, authorities say a milk hauler driven by Brian Lee, 61, of La Crosse, was northbound on Highway 53 when a vehicle driven by Lu pulled out from Sylvester Road. The two vehicles collided. While Lu's vehicle stopped along a guardrail, the milk hauler continued northbound. It crossed over the center line and hit the vehicle driven by Macomber head on.
The report said  the truck went through a guardrail and was struck by a fourth vehicle driven by Paul Weir, 53, of Galesville.
The hauler continued over an embankment where it overturned.
Both Lu and Macomber died at the scene. Neither Lee or Weir were injured.