Will new rules thwart spread of CWD?
Wisconsin State Farmer
MADISON – Governor Scott Walker announced new aggressive initiatives for combating chronic wasting disease (CWD) affecting Wisconsin deer populations.
"We need to protect Wisconsin's hunting traditions and long-standing heritage by working together to contain the spread of chronic wasting disease in deer," said Governor Walker. "Wisconsin put together a comprehensive plan years ago that implemented new testing procedures to identify and root out CWD while committing to new steps to combat CWD. Today, we will move forward on implementing new rules that will place us among the leaders in the nation's fight against CWD."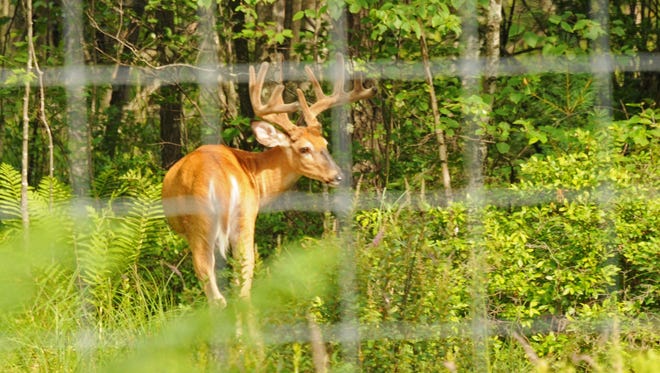 Governor Walker's three-step plan creates a balanced approach to combat chronic wasting disease:
Requiring enhanced deer farm fencing through a new DATCP rule. Currently, farms are required to have an eight-foot fence. Enhanced fencing would require either: a second eight-foot-high fence, an electric fence, or an impermeable physical barrier to meet the emergency rule's requirements.
Controlling the movement of potentially infected deer through the creation of a new DATCP rule banning the movement of live deer from deer farms in CWD-affected counties.
Preventing contamination from hunted deer carrying CWD by tasking the DNR to create emergency and permanent rules banning the movement of deer carcasses from CWD-affected counties. Under the rule, Hunters can still quarter the deer within the county it was harvested and then take the meat anywhere in the state, but no portion of the spinal cord may be attached or moved. A hunter who harvests a deer in a CWD-affected county may only move a whole carcass outside of the county if the carcass is delivered to a licensed taxidermist or meat processor.
Taking these steps ensures that both sportsmen and deer farmers are a part of the process of slowing the spread of CWD.
"As an outdoor enthusiast, I want to personally thank the Governor for these additional tools that we can use to combat the spread of CWD," said DNR Secretary Dan Meyer. "We will begin immediately to establish a rule that will further restrict the movement of deer carcasses from CWD affected counties while still keeping it practical for traveling hunters to bring their game home."
This approach complements past efforts by the DNR to combat CWD. In 2017, the DNR had 47 deer kiosks in the state for hunters to check their deer for CWD, conducting over 2,500 tests, which were a valuable resource for hunters.