DFW exec: June dairy promotion program was their best ever
Jan Shepel
Correspondent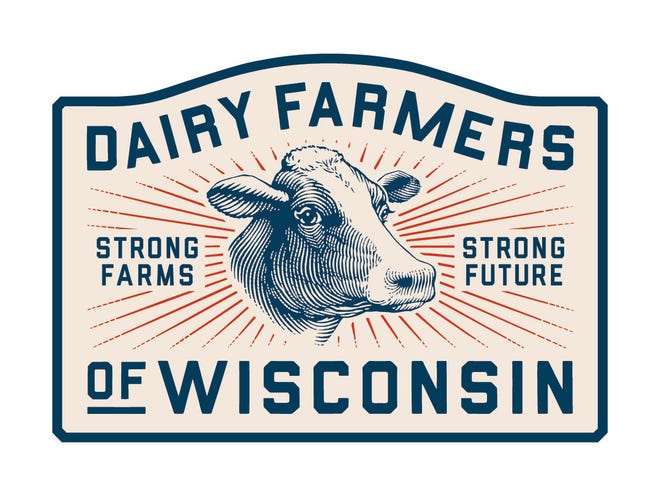 Dairy Farmers of Wisconsin (DFW) recently concluded what organizers believe was "one of the most well-integrated and most successful National Dairy Month promotions DFW has ever conducted," said Patrick Geoghegan, the organization's executive vice president of industry relations. "We're really pleased with the June Dairy Month promotion this year."
Geoghegan said they are still looking at the numbers to measure how good the overall promotional program.
Every June, the National Dairy Month promotion is the largest promotional effort of the year for the Wisconsin organization. DFW, the organization formerly known as the Wisconsin Milk Marketing Board, gets its funding from checkoff money from state farmers on every hundredweight of milk sold.
The June promotional effort covers many facets. This year it involved television ads that were obtained from MilkPEP – the milk processor organization. Other promotional ads were created using video that DFW already had on hand from earlier projects – scenes of cows grazing on lush pasture were among them.
Geoghegan said one part of the big June promotion this year was negotiating a number of partnerships with two or three television stations in each of the top five media markets in Wisconsin and another in the Twin Cities, to reach the northwestern part of Wisconsin. Those stations were tapped to run the various ads but also to do other promotions. He said these stations interviewed and built profiles of 25 Wisconsin dairy farmers around the state to tell their stories.
In addition to airing the television promotional spots – those made by MilkPEP and DFW -- in their broadcasts and on their streaming services, the stations also put the segments they did about farmers onto their own websites, mobile and Connected TV apps, and various social media platforms, Geoghegan said.
The stations also produced teasers promoting National Dairy Month, the farmer profiles and local dairy breakfasts. "We know over 90 interviews aired across all our broadcast partners, and we anticipate bonus coverage similar to partnership deals we negotiated last year," he said. "As we saw last year, we again were gratified to see an outpouring of support for the dairy industry in 2021 from broadcast and print media.
"As we continue to see, people trust farmers and want to know more about how farmers do their work," he said.
The MilkPEP ads – which DFW got for free from the processor group -- featured fast-paced cuts and a rap soundtrack encouraging the kids featured in the ad to "guzzle milk, drink it all, make a milk waterfall." The 30-second ad, which included the #gotmilk logo, had the message "make you run fast milk, stay awake in class milk, pour it by the glass milk," and "milky high, milky hey, hope you have a milky day."
Images included kids pouring and spilling milk, running milk over their heads and jumping into a kiddy pool of milk and cereal.
Two other, 15-second ads feature a young kid dunking cookies into milk and then segue into teens who were dunking basketballs and soccer balls through the hoop on an outdoor basketball court with the tagline "this is how we dunk."
Packer great featured
Another component of DFW's National Dairy Month promotion was a Satellite Media Tour with former Packer great LeRoy Butler which resulted in 30 bookings with stations across the country and more than 2,000 airings. "These Satellite Media Tour placements reinforce Wisconsin's leadership role in the dairy industry and our dairy heritage which goes along with the positioning we are executing for Wisconsin cheese," Geoghegan said.
"The Satellite Media Tour has generated a total audience of 26 million with an amazing 'advertising equivalency' of $899,651."
The promotion staff at DFW is still assessing the "number of eyeballs" that were reached by the various electronic outreach programs and the numbers of people who attended in-person events, like dairy breakfasts.
DFW conducted its own social media promotions throughout May and June on various platforms including Instagram, Facebook and Pinterest. "We shared information with our target audience – Millennial Moms – via farmer stories, information about the dairy breakfasts and dairy recipes," he said. "We also developed a Spotify play list of songs to reach Millennial Moms which generated traffic to our website which in turn gave us the opportunity to provide information about National Dairy Month."
Another big part of the overall June promotion is the support DFW offers to the 70-plus June Dairy Month breakfasts and brunches all over Wisconsin.
DFW sent promotional kits to more than 70 groups sponsoring those events this year. "We had a great June Dairy Month this year. There was a lot of community support for dairy breakfasts. It looks a lot different this year than it did in 2020," he said. "Last year there were a few events, and they featured drive-through breakfasts, because of coronavirus.
"This year there was a lot of good positive feeling. We have a unique situation in Wisconsin with over 70 dairy breakfasts. Other states brag about having three dairy breakfasts on the farm."
Volunteer workers
Because the dairy breakfasts or other June events are locally organized and run by volunteers, Geoghegan said it can be difficult to determine what kind of attendance there was statewide. "Some of the larger dairy breakfasts, in more metropolitan areas may have as many as 7,500 to 8,000 people in attendance but there are also a number of other smaller breakfast-on-the-farm events. I think it's safe to say there were hundreds of thousands of people who went to these dairy breakfasts this year."
Geoghegan emphasized how Wisconsin's local dairy promotion groups work very hard to put on these events – with volunteers. "I don't know of any other industry where people work so hard to promote it -- in their spare time. This is all done with volunteer workers."
DFW helps these events by providing signage, t-shirts, information regarding facts on the state's dairy industry and the economic impact of the industry to Wisconsin.
One of the reasons so many people turn out for these June events is that they want to connect with farmers, he said. "Consumers want to know where their food is coming from and they have a high level of trust for farmers."
In addition to helping out local dairy promotion groups, for the first time ever, DFW provided National Dairy Month kits for Wisconsin dairy companies to promote do promotions with their employees and their customers. These kits included thank you cards to send to their patron farmers. 
"We also conducted an in-state retail promotion in conjunction with June Dairy Month that was featured by stores in every county in the state -- more than 620 stores in all," Geoghegan. "We are proud of the innovative work that went into all facets of this promotion."