Black farmers were sold 'fake' seeds, lawsuit claims
Tom Charlie
USA TODAY
Black farmers, whose numbers already have dwindled precipitously over the past century, face new hardships after suffering poor crop yields last year because they were sold "fake" soybean seeds, an association alleges in a lawsuit.
Leaders of the Memphis-based Black Farmers and Agriculturalists Association have filed a class-action lawsuit against Stine Seed, the nation's largest independent seed-producer, accusing the Adel, Iowa, firm of targeting African-Americans for sales of defective seeds.
The suit alleges that black farmers who attended the 67th Annual Mid-South Farm & Gin Show in Memphis last year bought more than $100,000 worth of "certified" seeds. But the lawsuit alleges the seeds were switched for inferior ones at a warehouse near Sledge, Miss.
Stine, in a statement, strongly denied the allegations and said it would mount a vigorous defense against the "meritless" lawsuit.
"Upon learning of these claims, the company took swift action to conduct an internal investigation, which has not revealed any evidence that would support these allegations," Stine president Myron Stine said in a statement. "Our focus is on continuing to serve all our customers with the highest degree of integrity and respect that are the bedrock of our company's values."
He said the company has filed a motion to dismiss the lawsuit.
The lawsuit is the latest action by the BFAA, which also has represented some of the African-American farmers claiming widespread discriminatory practices by the Department of Agriculture.
Following an initial class-action lawsuit against the USDA, nearly 16,000 growers had collected settlements totaling $1.06 billion by 2011. Congress has appropriated $1.2 billion to pay for a second wave of settlements.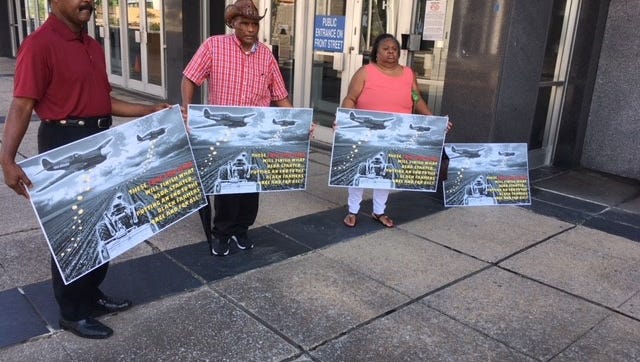 BFAA president Thomas Burrell said at a news conference that the number of black farmers has dropped from nearly 1 million in 1920 to about 5,000 today largely as a result of "systemic racism." The low yields resulting from the "fake" seeds could drive more minority growers out of business, he said.  
"The few remaining black farmers, who have survived drought, who have survived tariffs, who have survived all kinds of natural disasters ... are now finding themselves having to deal with the government of systemic racism by not only the Department of Agriculture, but now seed-manufacturers, seed-breeders, chemical manufacturers who now are weaponizing and have weaponized their seeds," Burrell said.
Farmers using the seeds reported yields that were only half those from other varieties, according to the suit. At the news conference, BFAA officials distributed laboratory results from Mississippi State University showing that none of the farmers' seeds that had been submitted for testing germinated.