National Briefs - ID dairy eyed after manure dumping
Wisconsin State Farmer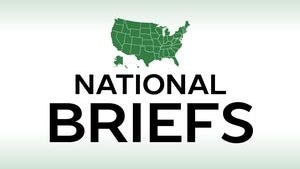 SANTA FE, NM
New Mexico weighs special chile pepper license plate
With red and green chile saturating nearly every facet of life in New Mexico, a legislative panel is supporting a measure to adorn special license plates with the hot peppers.
The House Transportation and Public Works Committee on Thursday gave a favorable recommendation to the legislation sponsored by Republican Rep. Cathrynn Brown of Carlsbad.
Brown says most New Mexicans can't go a day without enjoying chile and a new license plate would recognize the popular peppers.
Researchers say New Mexico's soil and weather combine to give peppers grown in the state a unique flavor and character.
Under the bill, vehicle owners would pay an annual $35 fee for the plate. Some of the revenue would go toward manufacturing costs while most would be used for educational programs at the state Farm and Ranch Heritage.
SHOSHONE, ID
Idaho dairy eyed after residents discover tainted water 
State officials are investigating claims that a south-central Idaho dairy pumped manure into a canal, and tests are being conducted on water coming from faucets in nearby homes where residents are complaining the water is discolored and has a bad odor.
4 Bros. Dairy intentionally pumped material from the 10,000-cow dairy into the canal, Lynn Harmon of the Big Wood Canal Company in Shoshone told the media that the tainted wastewater has found its way into the drinking water," Harmon said.
The South Central Public Health Department ordered homes within a 20-mile radius of the dairy to boil water. Dairy owner Andrew Fitzgerald didn't return calls from local media.
The Idaho Department of Environmental Quality, Idaho State Department of Agriculture and the Environmental Protection Agency are investigating. Tap water from 20 homes is being tested. Tests taken revealed the presence of e-coli bacteria and chloroform.
Harmon said the dairy had runoff that flowed into canal that was incidental because of flooding, but he said the dairy also pumped material into the canal.
TWIN FALLS, ID
UI to host Western Regional Dairy Challenge
More than 50 students from colleges and universities across the Western United States and Canada attended the 2017 Western Regional Dairy Challenge, Feb. 23-25, in Twin Falls, ID. The three-day event was a hands-on educational opportunity to prepare students for careers in the dairy industry.
The Western Regional Dairy Challenge was designed to create an educational environment and facilitate a real-world dairy evaluation. To accomplish this, students are placed on mixed-university teams. Dairy Challenge strives to incorporate a higher-learning atmosphere with practical application to help prepare students for a variety of careers in the dairy industry.
Over its 15-year national history, Dairy Challenge has helped prepare more than 5,000 students for careers as farm owners and managers, consultants, researchers, veterinarians or other dairy professionals.
GREENSBORO, N.C.
Syngenta offers insecticide for specialty and vegetable crops
Syngenta announced that the EPA has registered and approved Minecto® Pro insecticide for use in specialty and vegetable crops to control lepidopteran pests as well as sucking/rasping/chewing pests like mites, whiteflies, psyllids, thrips and Colorado potato beetles.
Minecto Pro combines cyantraniliprole, a second generation diamide that provides a broader spectrum of control, and abamectin, the global standard for mite control, into one convenient premix formulation.
Minecto Pro will be commercially available for the 2017 growing season upon receipt of individual state registrations.